Grassroots mobilizations in the United States have forced mega-corporations in the country to speak out against recent attempts by conservative and right-wing state legislators to restrict voting rights. A group of executives representing hundreds of major corporations in the United States, have released an open letter on Wednesday, April 14.
The letter was published as an advertisement in the New York Times under the title "We stand for democracy" and signed and supported by corporations like Twitter, Amazon, Uber, Netflix, and Microsoft among others, along with various celebrities from the entertainment industry.
"We should feel a responsibility to defend the right to vote and to oppose any discriminatory legislation or measures that restrict or prevent any eligible voter from having an equal and fair opportunity to cast a ballot," the statement read.
This is the second such statement from corporate entities and executives, led by Ken Chenault, former Chief Executive of Amex, and Ken Frazier, CEO of Merck. Chenault and Frazier also led to a similar statement by 72 Black executives admonishing proposed state laws being pushed by Republican controlled legislatures.
Such statements are coming in the light of the state of Georgia passing a sweeping that civil rights activists and grassroots movements state will severely limit voting access to the working class and underprivileged communities. For the past few months, the Republican Party has been pushing for similar legislation in other major states like Florida, Arizona, Michigan and Texas are introducing bills that are expected to adversely impact the electoral process in the respective states.
While also pushing for resistance against such legislations, civil rights advocacy groups have also questioned the sincerity, especially since many have questionable and even outright anti-democratic corporate practices among its shareholders and have also been a major obstacles in the way of their workers' right to organize. These criticisms were amplified by recent details of how many of these companies behind such statements have also poured in millions of dollars in funding for legislators supporting such laws.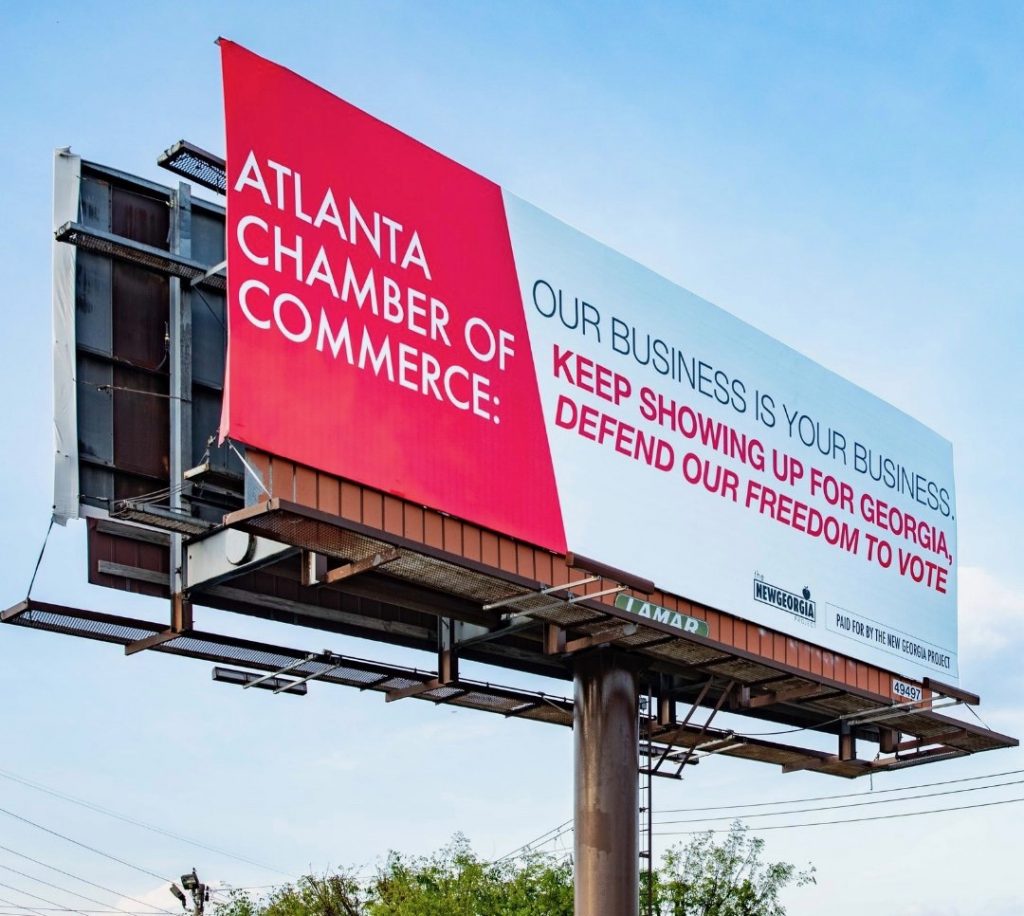 A recent report by Public Citizen, which analyzed 245 voting restriction bills proposed until February 2021, found that companies have donated over USD 50 million to candidates and legislators who have publicly supported these bills.
In Georgia, after the passage of the contentious legislation, companies like Coca-Cola and Delta Airlines (both based out of the state), have been criticized for donating thousands of dollars to lawmakers who have vehemently advocated for the law. Several companies while publishing statements have also avoided answering questions about whether they intend to continue with the funding.
Speaking to Associated Press, Mike Tanglis, one of the authors of the report, said that it "really is corporate America, as a whole, that is funding these politicians… It seems many are trying to hide under a rock and hope that this issue passes."
Nsé Ufot, CEO of the New Georgia Project, one of the leading organizations working to expand voter access in Georgia, pointed out the corporate hypocrisy in an op-ed, lambasting the enormous funding behind the lawmakers who endorsed the legislation in the state.
"To put salt in the wound, the very companies that backed Georgia's bigoted lawmakers were the same ones that ran sophisticated Black History Month campaigns in February, and issued public statements claiming their support of voting rights for all," wrote Ufot.
Ufot also detailed the massive grassroots campaigns that went into pressuring the companies into issuing recent statements criticizing the law in Georgia and similar proposals elsewhere. "Voters across Georgia sent 87,000+ letters to CEOs of the culprit companies demanding they change their tune. We organized, rose up and used our voices to make change," he wrote.
Massive protests and demonstrations have taken place across Georgia since the passing of the law on March 25. Ufot indicated that civil rights advocates and the social movements in Georgia is a part of a large resistance against corporate involvement in the political process. "If companies in our backyard try once again to feed the inequalities of today, we will not stand for it," Ufot added.