On September 14, Mexican judge Samuel Ventura ordered the immediate and absolute release of 24 municipal police officers involved in the disappearance of 43 students of the Normal Rural School "Raul Isidro Burgos" of Ayotzinapa. Previously, Ventura had also dictated the release of 53 other officials arrested in the Ayotzinapa Case. Out of the 142 accused, in total 77 have been released and only 65 remain in prison.
Alejandro Encinas, the Undersecretary of Human Rights, condemned the decision and called the release "an affront to the victims and parents and shows the misery and corruption of the Justice System in the country."
On the same day, late at night, the Attorney General's office announced that they would investigate all the public officials, who under the previous government were negligent in handling the investigation.
The response of the Attorney General's office came after the pressure from the family members of the victims, who have been criticizing the investigation from the beginning. It also responded to a complaint by the current president Andrés Manuel López Obrador (AMLO) against the release of Gildardo López from prison, one of the main suspects behind the disappearances. López was released during the first week of September.
During his election campaign, AMLO promised to launch a truth and justice commission to investigate what happened to the students. After he assumed office, the commission was established, however, as of now, this commission has not uncovered any new information. Last week, President AMLO, met with the families of the victims and assured the parents that he would make sure that the army discloses all the information available about the case to help the Attorney General's office in the investigation.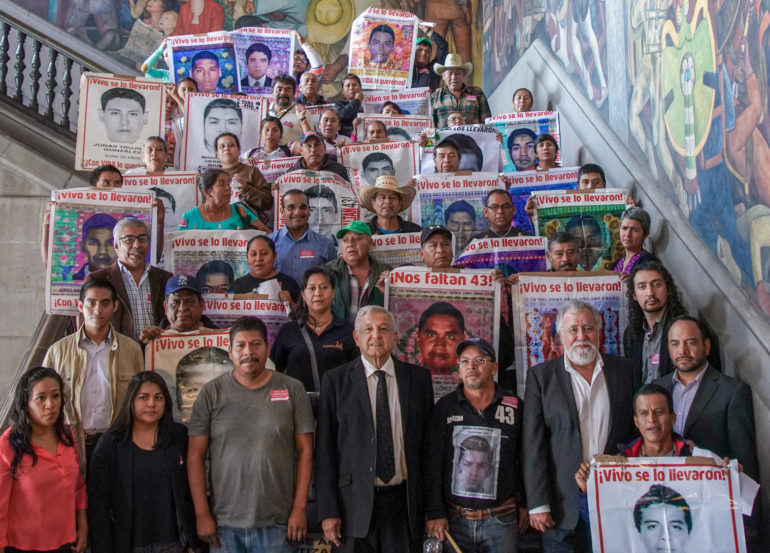 Five years ago, on September 26, 2014, students from the Normal Rural School, known for its leftist activism, had commandeered buses to travel to Mexico City for the commemoration of the Tlatelolco Massacre of 1968. On their way, they were attacked in the city of Iguala by law enforcement officials, who shot at the buses, killed 6 people and detained 43 students who were never seen again.
At the time, the government of Enrique Peña Nieto claimed that the local police had handed over the 43 students to a group of drug-trafficking assassins, Guerreros Unidos Cartel, who supposedly killed them, incinerated the bodies and disposed of the remains in a nearby river. Later, during the investigation, members of the Cartel confessed to this crime and the state admitted that the local police had collaborated with the Cartel in the disappearance of the students. However, many families of the victims do not believe this narrative and allege that the army played a greater role, especially in disappearing the students.