"Freedom Day" is a public holiday celebrated on 27 April in South Africa. It commemorates the first post-apartheid elections held on this day in 1994. For the last few years, Abahlali baseMjondolo (the 'shack dwellers movement') chooses to organize an annual event they call "Unfreedom Day".
"As Abahlali, we reject the fake freedom that was stolen in 1994. Our forefathers fought so hard for us to live in a better world yet we cannot fool ourselves and go to big stadiums where the politicians and the elite call to us 'Amandla!' and then we are free," explained Mqapheli Bonono, Deputy President of Abahlali. "When the event is finished we go back to our informal settlements. We are subjected to poverty, no refuse collection, no electricity and an empty stomach."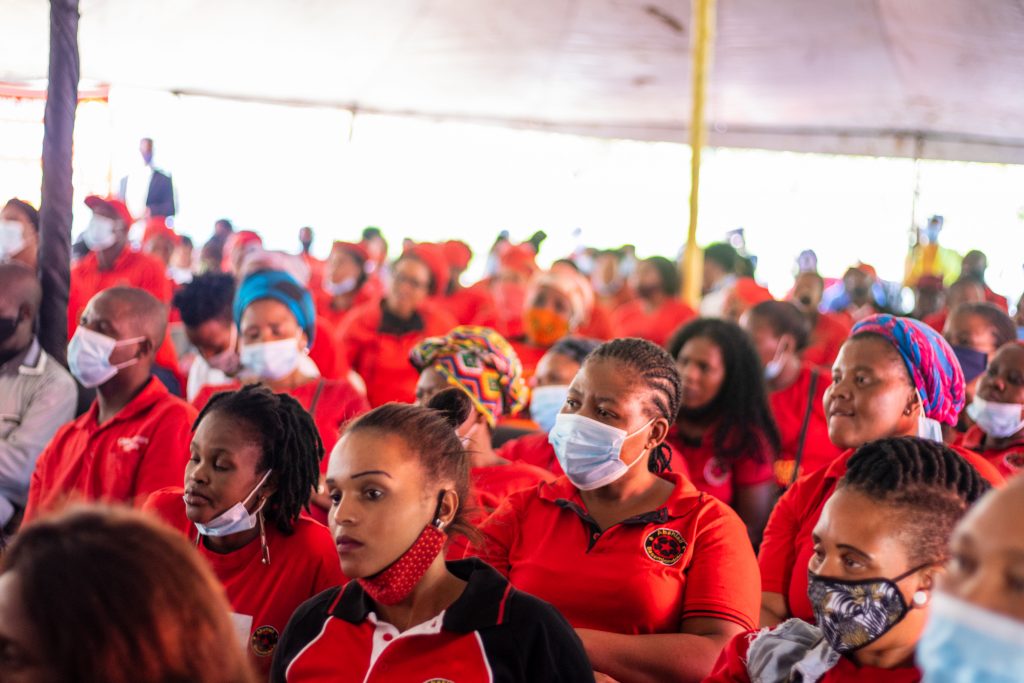 Abahlali was formed in 2005 and currently has a membership that is 85,000 people strong and in good standing. Marking 15 years of their journey last year, the movement asked: Sifike kanjani la? ('How did we reach here?'). Organizing for land, housing and dignified living, Abahlali is the only movement formed in the post-apartheid era to have survived and sustained itself for so many years.
Having organized in Abahlali for over a decade, Bonono explained: "Leaders come to our communities and see us as banks of votes. Our children do not have access to free education. The state is pushing an agenda to oppress us. We cannot fool ourselves and say we are free while the freedom of this country has been stolen by individuals."
Beating back the flames 
On 18 April, a fire tore through Abahlali's Marikana occupation in Cato Crest, KwaZulu Natal. Burning everything in its path, it rendered 49 families (400 people) homeless and took the life of a 38-year-old woman, Nomasamson Dlamini.
The Marikana land occupation was initially organized as a branch of Abahlali in 2013, named in solidarity with the Marikana mine workers strike in 2012 where 34 mineworkers were massacred by the state police. Later, a section of the occupation was named after a resident of the occupation, Nqobile Nzuza, a 17-year-old woman gunned down by the police during an anti-eviction protest.
Before the branch started, there was a housing project which excluded many people and continued to render them homeless. Abahlali organizes all those living in South Africa's many shack settlements – regardless of race, gender, religion, ethnicity and nationality. In a largely isiZulu-speaking province, those from the Eastern Cape who spoke isiXhosa were denied housing and evicted by landlords on the basis of ethnicity.  These were the people who decided to find a piece of land to occupy.
In a country that makes it a constitutional right for people to access electricity, water, sanitation and refuse removal, communities like the people of Nqobile Nzuza continue to be sidelined by the state. "Not providing is their punishment to us. Sometimes they tell us straight that we are being punished for organizing outside the ruling party," says Bonono.
A week passed since the fire and no representative of the Department of Disaster Management had come to the site. The municipal councilor of the area has provided no assistance. "What is the duty of the department if someone dies and no one comes to pick up the body. If this happened in [wealthy suburbs] Sandton or Umhlanga Rocks, would these officials not jump and run because these people are the elite and rich? Because we are poor people, we feel like we don't count in this country," said Bonono.
Nomasamson was from Lesotho. All her documents were burned and now the South African government is standing far away. "The family cannot move the body or issue a date when they can lay her at peace with dignity. The people are in trauma already," explained Bonono, "Now they have lost what little they had. That is why you find many people committing suicide in the shacklands. They can't take it anymore…Why can't we be served on a basic level as human beings?"
The ignition
With overcrowding, poor infrastructure and limited resources, the living conditions are a daily challenge and, evident from the recent fire, are even life threatening. "We are burning because of the conditions we live under. These become more dangerous when winter starts and people are forced to go and connect themselves. We do not have access to land, decent housing and the dignity we, [like all human beings], deserve. Houses are built very close to one another. Unemployment imposes poverty on us," said Bonono.
Those like Nqobile Nzuza, who stand up for a better life, face equally dangerous situations. Explaining the prevailing realities, Bonono stated that, "We have a corrupt government with leaders that are looters from their own poor people. When we stand up, start questioning and talking about how we are oppressed by the state together with the ruling party, we become the enemy and the threat. They look for us and want to assassinate us."
Another two leaders of the movement were assassinated here. In 2013, the Chairperson in Cato Crest, Nkululeko Gwala was one of them. Bonono shared that, "Nkululeko Gwala was the strongest leader and would participate in most of the projects. He had a lot of information on how the houses were being sold and what the leaders and councilors did to take the houses and give it to their families. Nkululeko was assassinated because he decided to be on Abahlali's side. Qumbela was also assassinated here because he stood up firm against corruption."
A moment of silence but a lifetime of struggle
As a social movement, Abahlali is sustained by members, friends and comrades. The community hall they built in Cato Crest is functioning as a shelter for the community affected by the fire. Women and men are sleeping side by side in this hall. Abahlali has through solidarity from friends and comrades organized blankets and groceries.
Despite the unending challenges, the movement recently made an important victory in the court of international public opinion. Abahlali is celebrating their President S'bu Zikode for being awarded the Global Per Anger Prize.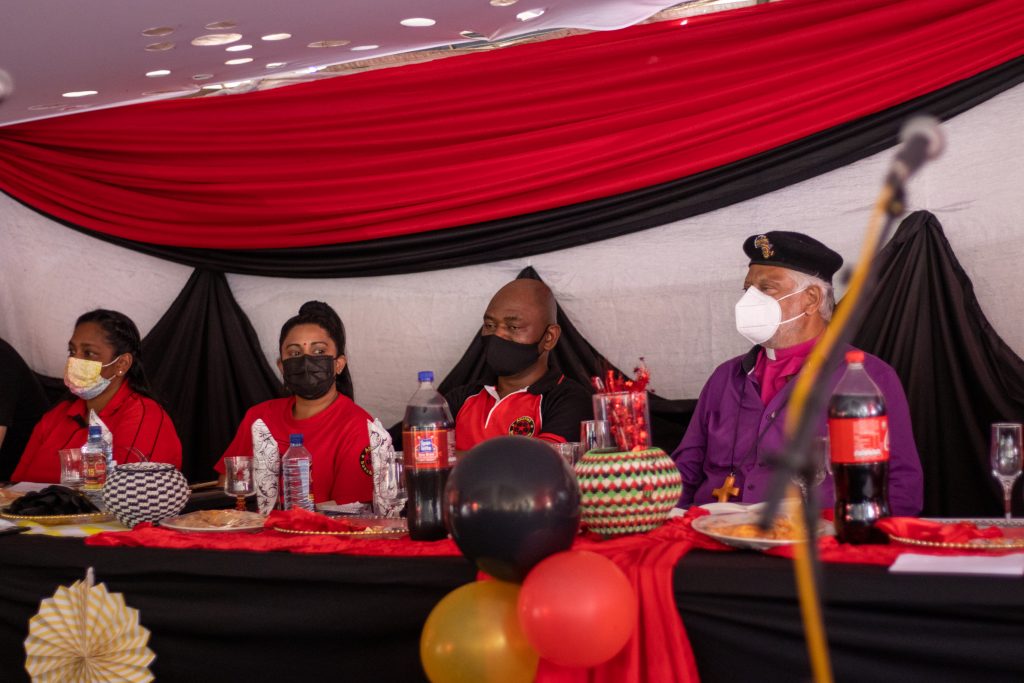 "We are recognized by other countries but here in South Africa we are not recognized by our own government," said Bonono. "We will not fool ourselves that there is freedom. This weekend we will mourn, but, we will also celebrate 15 years and the global Per Anger Prize."
The Pan Africanism Today Secretariat coordinates popular education programs, international solidarity and research collaboration aimed at unifying and strengthening the work of trade unions, social movements, peasant groups and progressive organizations on the African continent.