Honduras' Broad Movement for Justice and Dignity (MAJD) has created a fresh proposal about how social movements can engage with institutional and electoral politics. With the historic elections coming up in Honduras on Sunday November 28, MAJD drafted and presented documents with lists of legislative commitments for candidates for local and national posts from diverse political parties to sign in an effort to ensure that they will follow through on their promises to their constituents.
MAJD, a movement that struggles in defense of human rights, in defense of natural resources, and against corruption, on November 23 in the city of San Pedro Sula presented a "Pact for a Dignified San Pedro Sula" for local candidates as well as a "Pact for Dignified Legislation" for candidates for the National Congress. This presentation and public signing is part of a process undertaken by the movement to engage with both communities and candidates on pressing issues for the upcoming elections and period.
On the local level the commitments presented range from protecting and defending a local mountain El Merendón and its ecosystem from extraction and destruction, declaring the municipality free from ZEDES (special zones for employment and economic development) and toll roads, fighting for municipal provision of clean drinking water, and engaging in an open door governance model which encourages interaction and direct relations with citizens through assemblies and other mechanisms.
The national level "Pact for Dignity" calls for those who signed to revoke the ZEDES decree, revoke the penal laws that guarantee impunity for those who are linked to corruption, organized crime, and human rights violations, revise and withdraw concessions to extract natural resources, create a legal structure to ensure zero tolerance of corruption of public officials, and generate mechanisms to encourage direct relations with citizens.
Victor Fernández from the national coordination of MAJD told Peoples Dispatch that these documents called "Pact for Dignity" emerge from reflections from their movement that in all of their processes of struggle and resistance in the territories, fighting for community and people's sovereignty, they always come into direct contact with the state. This ranges from the state institutions, functionaries, local government, national government, and the justice system. He explained that "experience has taught us that when we have people within the system…our processes of struggle have different dynamics." He clarified that "we can deal with repression, in a different way, as well as our debates in institutional spaces, for example in the meetings of the municipal corporations, and in town hall assemblies."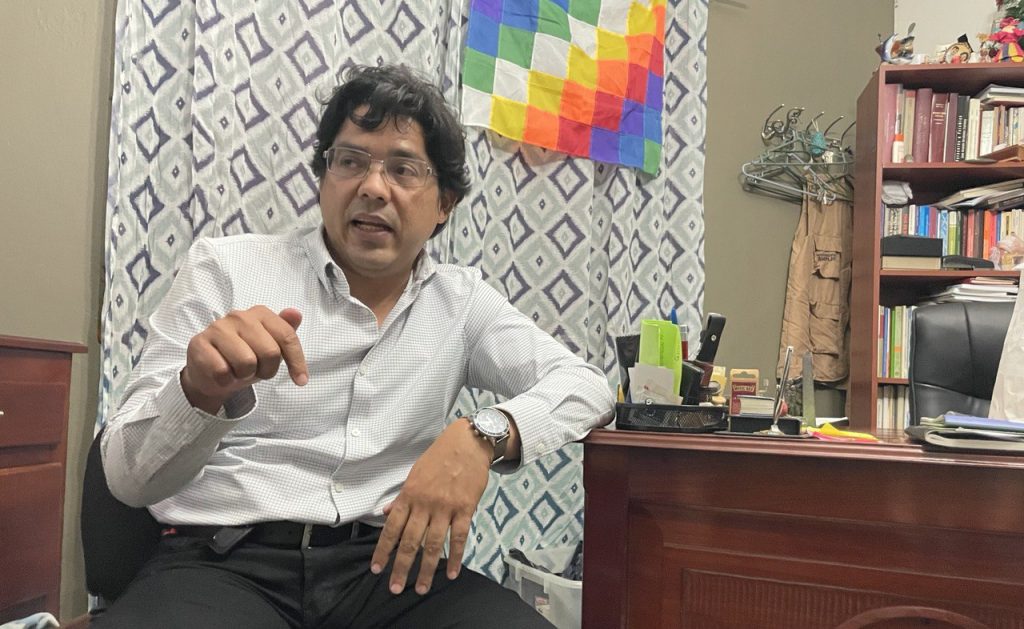 For Fernández, their strategy of engagement with candidates is also a way to bridge the gap between social movements and institutional politics. "I think it is a precedent to overcome a sort of stigma or questioning that exists that as social movements we are at the margins of politics, which is not true. It is not true because we are in permanent political activity," he highlighted.
"Social movements should make political proposals to drive the destiny of the local governments and the governments of the country in general…because if not, many of our militants, from our structures, end up serving the political party structures and then abandoning our own process," he reflected.
In addition to the pacts for dignity, during this electoral process MAJD also experimented with launching three independent candidates for local government. Even though one of their proposed candidates, Albertina López, was barred from running for mayor of Tela, a city in the Atlántida department, Fernández considers the process an important learning experience. "It is a practice test that we are doing as the Broad Movement to understand our own dynamic, from our own understanding, from our own autonomy," he evaluated. Two members of the movement, Manuel Lopes and Selvin Merlo, are running as independent mayoral candidates for Esparta and La Másica municipalities respectively.
"We feel that the organization has achieved a lot with this experience and that it is of utmost importance," Fernández concluded.