Hundreds of thousands of people demonstrated in Colombia and across to world on Tuesday to denounce the incoming President Ivan Duque, protégé of former president Alvaro Uribe, and demand that the new regime respect the life and peace of the Colombian people. Nearly 80 points of mobilization were reported across Colombia and 35 in various countries abroad. The protests were in response to a call for mobilization from former presidential candidate Gustavo Petro's campaign, Humane Colombia. Human rights organizations in Colombia have estimated that in just 30 months, over 430 social leaders were assassinated in the country. Every day, leaders are threatened, stigmatized, harassed, and criminalized. This trend is likely to intensify due to Duque's closeness to Uribe, whose term as president was marked by appalling human rights violations.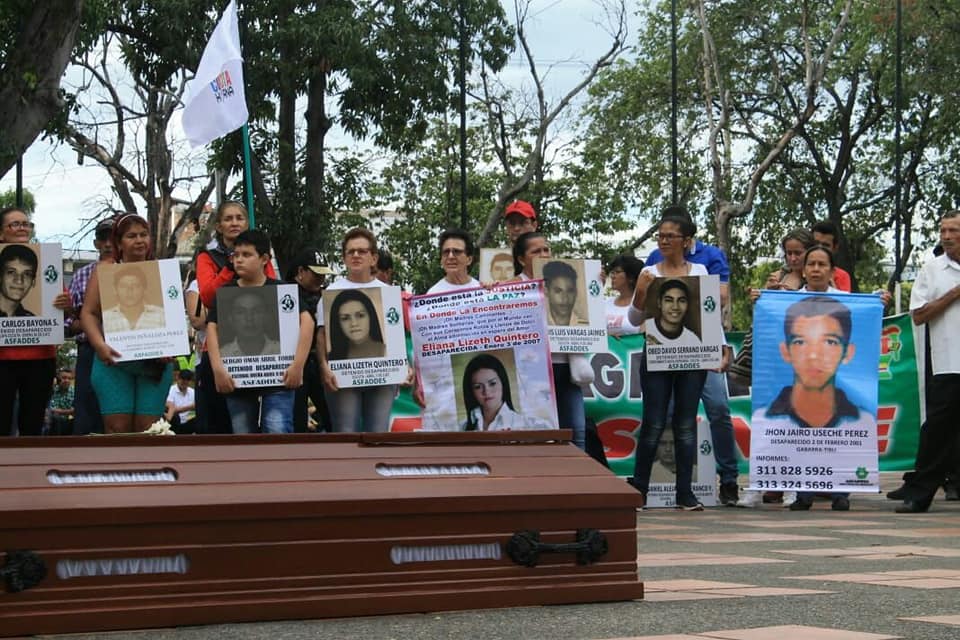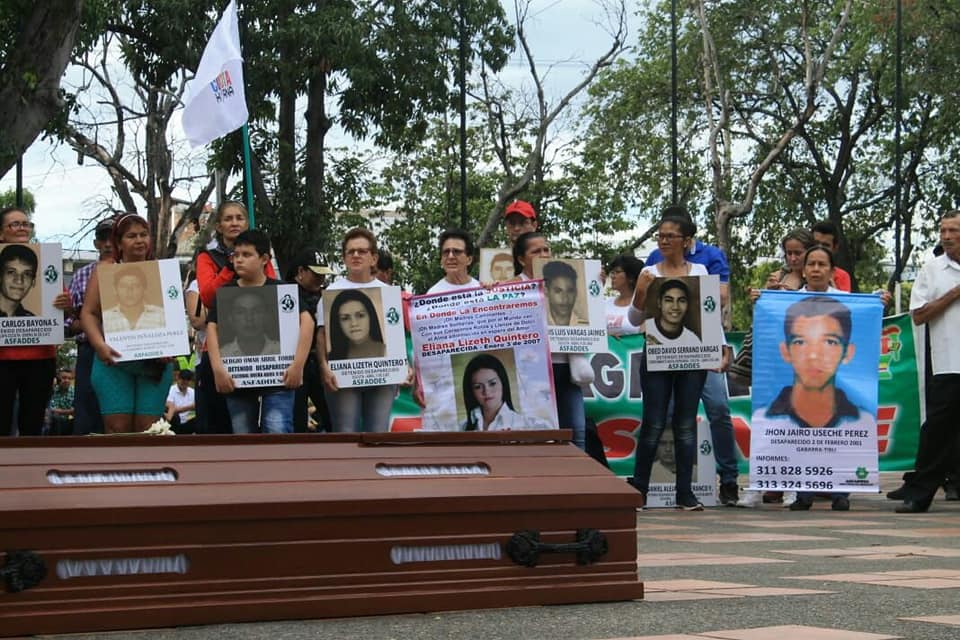 People are also demanding that the new government commit fully to the path for a true and lasting peace in Colombia, as many worry that the peace agreements are in jeopardy. Despite the Colombian government signing the Havana peace agreements in 2016, it has not respected it, and members of the demobilized Revolutionary Armed Forces of Colombia – People's Army (FARC-EP) are being assassinated at an alarming rate. Even more worrying is the fact that Duque has said he wants to modify the already weakened Havana Accords. Some of this has already been set in motion with the proposed changes to the Special Peace Jurisdiction (JEP- the justice component of the Comprehensive System for Truth, Justice, Reparation and No Repetition, created to administer transitional justice).
The agreements with the National Liberation Army (ELN) are also at risk. The sixth cycle of dialogue just concluded and the parties were unable to agree on a ceasefire. Duque has threated to impose harsh conditions for the talks, such as the demobilization and concentration of the ELN troops, terms which the insurgent group will never agree to.
Despite the difficult conditions, thousands of Colombians took to the streets on Tuesday and did not give in to fear. In the city of Cali, a 'butt-a-thon' was held wherein participants showed their bare butts to make clear to Duque that "Your government is worth culo (butt, which in the context means nothing – worthless) to us".
#Pueblos | En #Cali le dicen a Duque: "Nos vale culo su gobierno" #CulatonEnCali #7PorLaVidaYPorLaPaz #LaEraDuque #DuqueNoNosRepresenta pic.twitter.com/W7ceVUmL3h

— Colombia Informa (@Col_Informa) August 7, 2018
The indigenous guard arrives to the city of Cali.
#Pueblos | Indígenas llegan a #Cali. Guardia Indígena grita: "Fuerza, fuerza desde el territorio" #VenceraLaVida #7PorLaVidaYPorLaPaz #DuqueNoNosRepresenta #LaEraDuque pic.twitter.com/7WAcNhkeJp

— Colombia Informa (@Col_Informa) August 7, 2018
Mobilization in Rio de Janeiro, Brazil.
#Pueblos | En Río de Janeiro, #Brasil decenas de personas exigen protección para las lideresas y líderes sociales en #Colombia #7PorLaVidaYPorLaPaz #LaEraDuque #DuqueNoNosRepresenta pic.twitter.com/OGR2kC1FxI

— Colombia Informa (@Col_Informa) August 8, 2018