Bachir Khada is a journalist imprisoned in Tiflt, Morocco and is part of the "Gdeim Izik" group. The name refers to the twenty-four Sahrawi political prisoners prosecuted after Moroccan security forces attacked on a protest of Sahrawis challenging the occupation, in October 2010. They were transferred from Western Sahara to Morocco, and subject to a process that was considered a farce by the international community. During this process, Khada declared "we were the ones who planted the seeds of the Arab spring, and we will be the ones who reap the fruits, our independence. "
The King of Morocco recently pardoned 5,600 prisoners in an attempt to decongest prisons in light of the coronavirus pandemic. This number doesn't include any of the 52 Sahrawi prisoners who are scattered in Moroccan jails. For Khada, sentenced to 20 years in prison and in permanent confinement more than 1,200 km from his home and loved ones, there is no difference between before and after the pandemic.
This is the case of the Saharawi political prisoner Bachir Khada, a young Saharawi man imprisoned because of his ideas and his human rights activism, deprived of liberty for a decade and stalked day and night by Moroccan torturers. It hurts even more to think about his confinement from the social psychology of a Saharawi or Mauritanian, as the concept of freedom that we have is related to the infinity of space, and even more so when the space is surrounded by a series of gloomy walls and many torturers. Don Quixote reminded his squire Sancho Panza, "Liberty, Sancho, is one of the most precious gifts that heaven gave men; it cannot be equaled with all the treasures that the earth or the sea conceal; for freedom, as well as for honor, life can and should be ventured, and, on the contrary, captivity is the greatest evil that can befall mankind."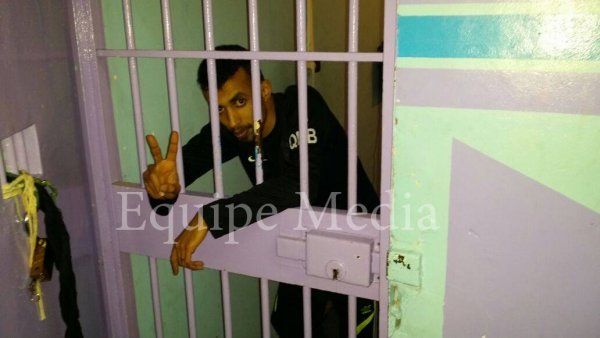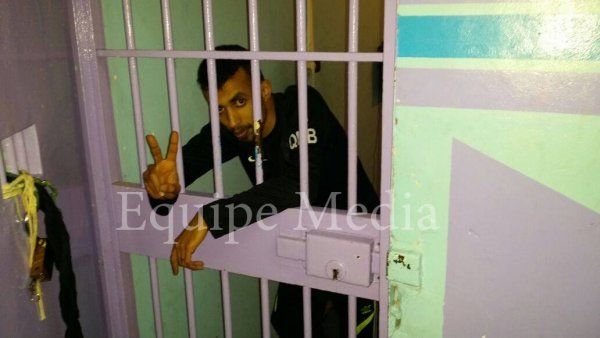 The infinity of freedom in his desert for which one, convinced of his struggle, falls and rises constantly, is the most appreciable gift that a Saharawi and his camel feels. An anecdotal passage in Saharawi literature springs to mind and I think of the case of Ziyigh, the docile camel of the Saharawi classic poet Mohamed Uld Mohamed Salem. When his camel was locked in an incomprehensible enclosure surrounded by spikes, he turned it into a beautiful literary legend. With sadness, he saw the tears flow from the dark and large eyes of his revered camel, and there the poet understood even more the meaning of freedom that both master and camel shared. Ziyigh was arrested for kicking an ostrich raised by a high-ranking French colonial officer who touched the camel's most sensitive part of its body, its hind legs. The poet Uld Mohamed Salem, hurt by the unexpected confinement of his best friend and venerated camel, honored him with these verses in an intimate dialogue that shared pain and hope of freedom. "Oh, you, my camel Ziyig, / appease the falls of tears / that pour your dark eyes, / suppress your bellow / and endure the silence / that was imposed on you. / Soon you will be free / and you will be free from your sleeplessness because of the remoteness of Tueizirfat ".
Nelson Mandela was in prison for more than a quarter century. After the long years of captivity in prison on Robben Island, when he was freed he reflected that "I found solitary confinement the most forbidding aspect of prison life. There is no end and no beginning; there is only one's mind, which can begin to play tricks." Bachir Khada was tried in 2010 for having mobilized and yelled "freedom for Western Sahara" in one of the historical moments of Saharawi uprising against the Moroccan occupation, known as the Cry of Gdeim Izik.
Khada, isolated in his cell, reflected on the prolonged torture of the confinement: "Since the beginning of my kidnapping and locking up in the Prison Salé 2, Morocco, where my comrades and I suffer daily the worst kinds of harassment and torture. My hardest moment was on the day that the guards called me to inform me that my mother was visiting from the occupied Saharawi city of El Aaiun. It was the first time, three months after my kidnapping, that my mother learned about my location and she traveled more than 1,500 kilometers to come to see me in the prison in Morocco.
The day for visits for us Saharawi political prisoners from the Gdeim Izik group is always hell. They blindfold us, they handcuff us, and the guards, in response to the relief we feel at seeing a family member, beat us the whole time when they are bringing us from our cells to the room of visits. Two layers of wire fence separated me from my mother like a barrier and when she entered the room, as soon as I saw her I smiled. I wanted to raise her spirits, and also hide the pain I suffer from the daily torture from her. This day there was a tormentor, named Hassan Mahfadi, that was in charge of keeping watch over every detail of the meeting with my mother.
After the visit was over, this torturer and another blindfolded me, handcuffed me, and brought me back to my isolation cell, where my torment began. They hit me, they slapped me, they kicked me, they insulted me, and it was all because of the smile with which I received my mom. And because of how she proudly told me that we are convinced of our struggle and we will not give up. The two tormentors, making fun of my defenselessness and weakness in response to their beating, repeated to me: 'now smile like you did to your mother, since she does not know what we are doing to you!' The smile of the Saharawi prisoners during visits has become for the Moroccan guards a charge against us and a motivation for torture, because it shows we are not afraid of defending our ideas and our opposition to the occupation of our Saharawi homeland."
Nelson Mandela, Madiba, in his defense statement to the court of the apartheid regime affirmed: "In the name of the law…I found myself treated as a criminal… not because of what I had done, but because of what I stood for, because of what I thought, because of my conscience." Former political prisoner and Saharawi human rights defender Sukeina Mint Yedehlu, daughter of a classic Saharawi poet, recalled her years disappeared in the secret Moroccan prison Kalaat M'gouna in this way: "It was the prison I was in the longest along with other Saharawi people and where we felt like 'living dead'…I had three principal objectives: learn, have a fair trial, and receive family visits. Every night I went to bed not knowing if I would wake up."
Added to the anguish of the uncertainty suffered by the Saharawi prisoners, is their concern for their loved ones. "I cannot precisely describe from my cell how much I miss my family and friends," affirms Bachir Khada, "But I tell people to put themselves in my family and friends' shoes, who also live in a prison though without bars. They were unjustly barred from visiting me, due to issues of distance and the pressure against them. Now I try to resist the exhaustion I feel from the long time being locked up and isolated in a cell, in addition to the torture, harassment and racism we face for being Saharawi.
I have been condemned for nine years and five months in a high security prison, due to my clear political position in the struggle of the Saharawi people, that I have even expressed in my declarations before the Moroccan courts. With much difficulty I attempt to seek refuge in the studies of a masters degree which I have taken on without having a chair, nor access to the prison library. I only have one hour in the morning and another one in the afternoon which I split between being outside and my personal cleaning, and I often resign for not having enough time and the stress I feel from the guards. I only dream of my freedom."
We must not forget our prisoners, sources of inspiration for our angry and rebellious verses of commitment with them: "In the exiled silence, every night I dream of shouting your names, / that banished nest where time / in the infinity is reduced between tiny, / dark, transparent and condemned walls. (…) I dreamed of naked, lifeless, and fragile bodies, / where the tormentor carved his name." (Aaiun, crying what is felt". Bahia Mahmud Awah. 2006)
*Bahia Mahmud Awah is a writer and anthropologist.
**This is the third article of the series Criminalization and punishment in quarantine, a communications initiative of different international media projects whose objective is to raise awareness to, amid the current public health crisis, the realities of those people that are subjected to forced isolation (penitentiary, psychiatric, or migrant detention). The oblivion and exclusion of these populations only increases in these times with the suspension of visits. What is the situation in different countries and what are the responses of the Governments? During these days of quarantine can the confinement of societies be a bridge of solidarity towards the people deprived of their freedom? This series of reports seeks to understand the situation of prisons in times of pandemic.