On Sunday, January 2 the Pashtun Tahafuz Movement (PTM) held a large rally in Sohrab Goth, Karachi to demand the immediate release of their leader and a member of the National Assembly Ali Wazir who has been in jail for the last 13 months.
Wazir was arrested on hate speech charges which included making insulting and incendiary speeches against state institutions at a PTM protest rally in Karachi on December 6, 2020.
While he was granted bail in the case on November 30, he continues to be behind bars as he is implicated in another case. At the rally, speakers also demanded the release of two other party members who were arrested at the same time.
At the recent PTM rally, while hinting at a larger mobilization on January 19th, movement leader Manzoor Ahmed Pashteen raised several issues faced by the Pashtun community in Pakistan. He demanded an end to the targeted killings of youth and the release of all missing persons.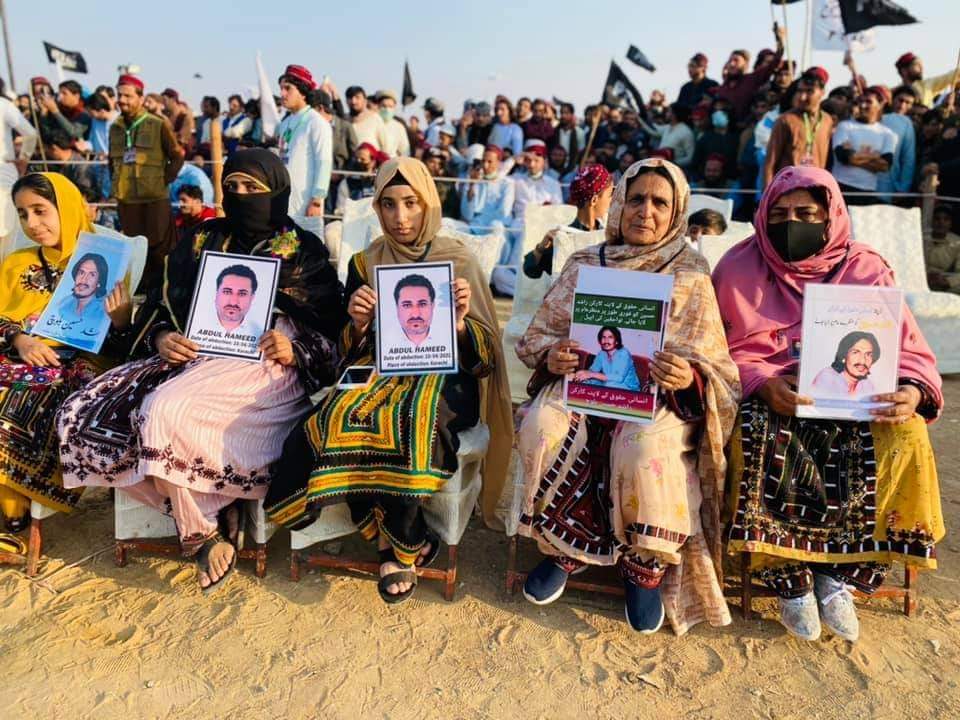 The PTM has led the movement against the atrocities faced by the Pashtun community from both the state and militant groups. These include extra-judicial killings and forced disappearances.
As reported by Dawn, in his January 2 speech, Pashteen also indicated that the organization would launch country-wide protests and a march in Islamabad against the detention of Wazir and other party members if the state failed to release them.
According to latest reports, an FIR has been registered against PTM on January 2 for holding the Sohrab Goth rally.