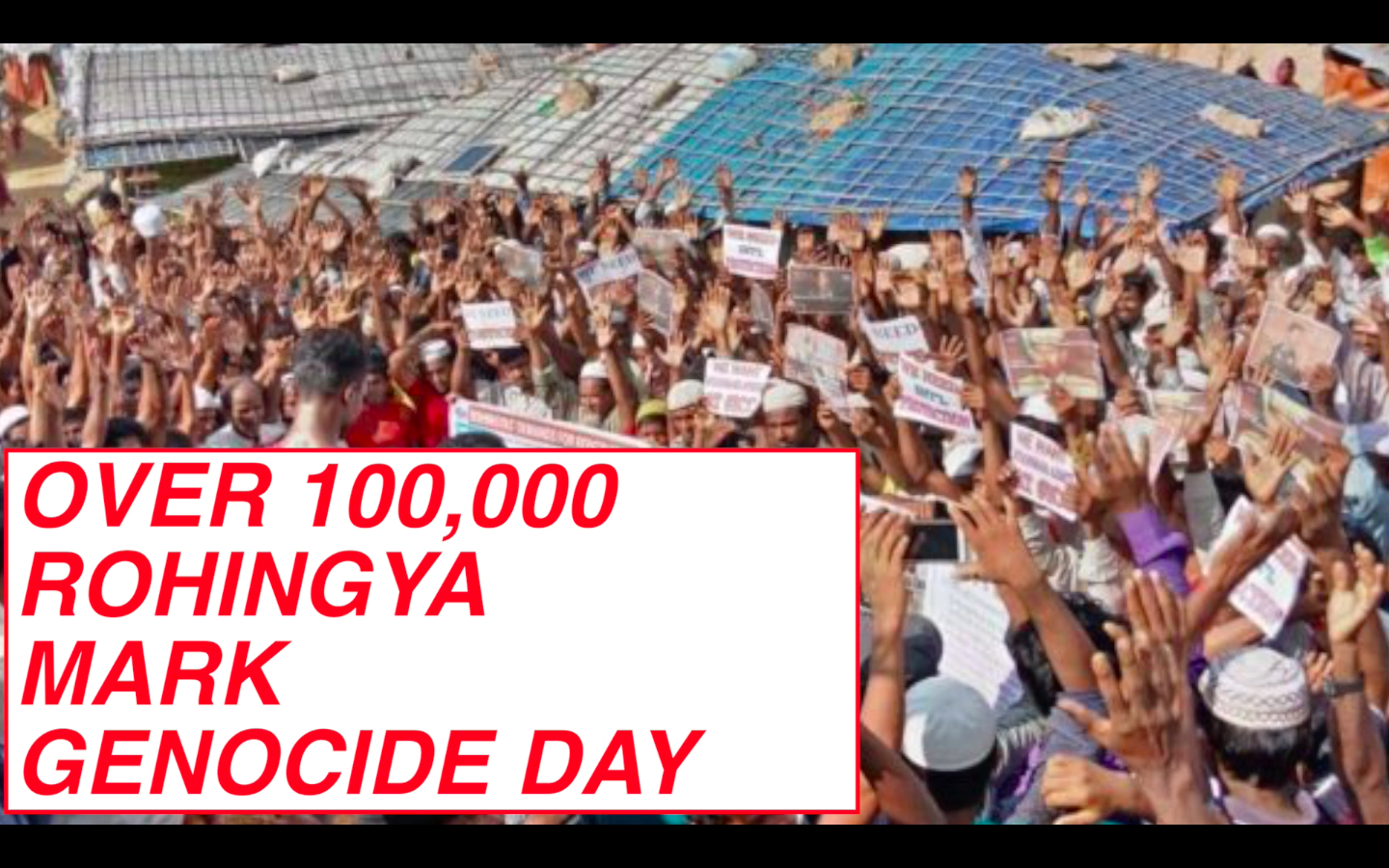 'No more genocide!'- Rohingya mark two years of genocide day
At least a 100,000 Rohingya marched in the Kutupalong refugee camp in Cox's Bazar, Bangladesh, the largest refugee camp in the world.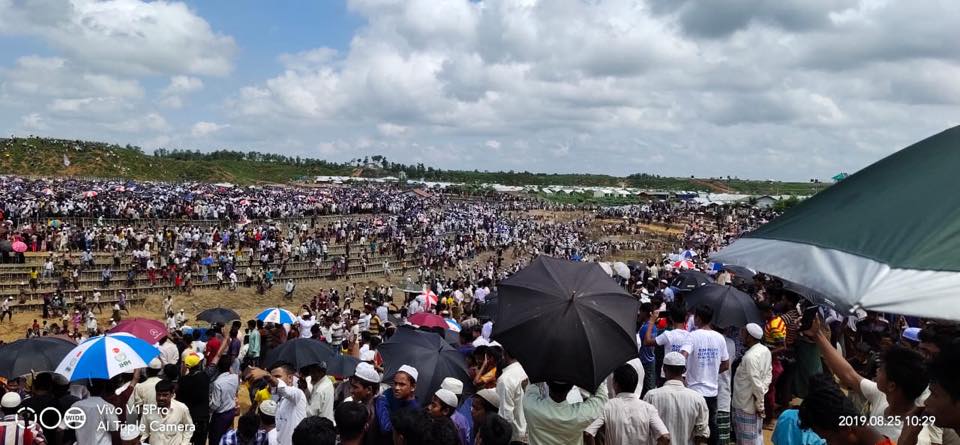 Thousands of Rohingyas gather in Bangladesh to mark 'Genocide Day'
Over 100,000 Rohingya refugees participated in a rally marking the second anniversary of their exodus from Myanmar. The community was the target of an ethnic cleansing campaign conducted by the military in 2017.