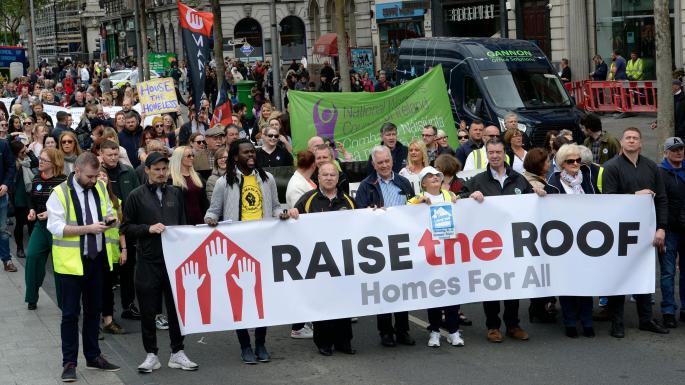 Thousands march in Dublin's 'Raise the Roof' rally, demanding government action on housing crisis
Latest figures from Ireland's Department of Housing show that 10,305 people were registered as homeless in March, including 3,821 children. This number has spiked from nearly 3,000 in 2014.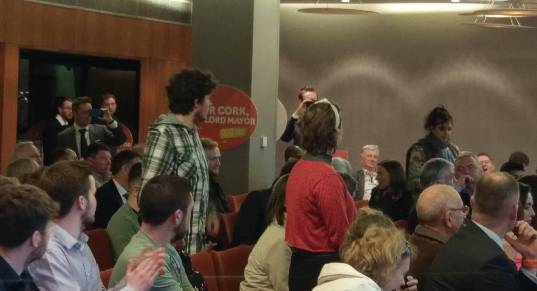 Communist youth in Ireland seek structural solution to homelessness
The Connolly Youth Movement interrupted an event attended by the prime minister, claiming that the policies of Fine Gael government, especially in the housing sector, have been destroying the country.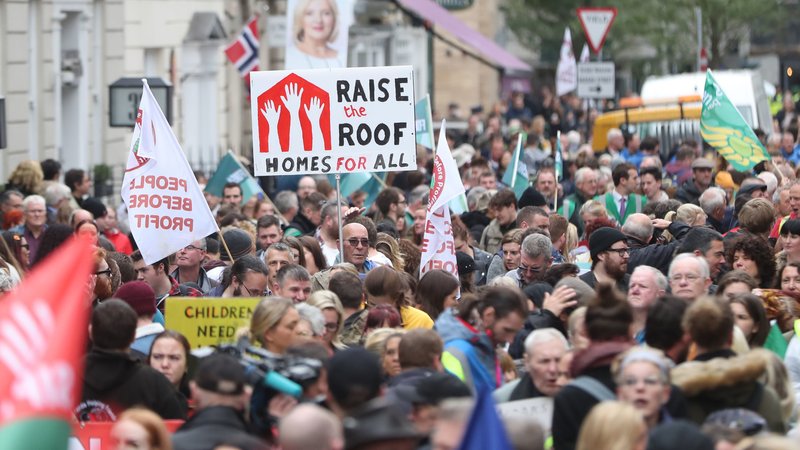 Raise the Roof Campaign Demands an End to Housing Crisis in Ireland
Dublin and several other cities have been facing an unprecedented housing crisis characterised by flat lining of property prices, rise in house rents, forceful evictions, etc.