---
Congress of South African Trade Unions (COSATU)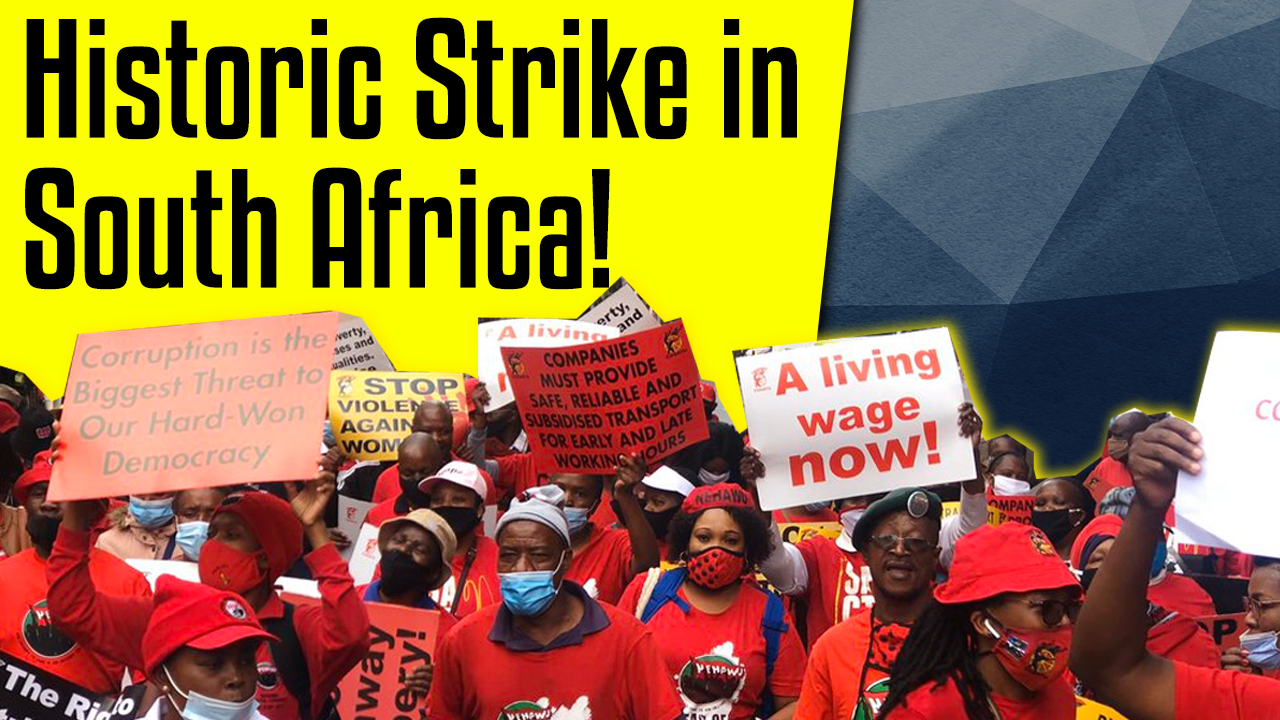 South African workers strike against govt corruption, COVID-19 failures, job losses
A historic general strike was held in numerous cities and towns across South Africa on October 7 against corruption, job losses, govt failures during the pandemic, and its refusal to honor the wage agreement it had signed with public servants.
Historic general strike in South Africa sees workers raise issues of corruption, job loss
The strike was called by the Congress of South African Trade Unions and was joined by the South African Federation of Trade Unions and other organizations. It may set the stage for a new phase of working class unity
What does South Africa's general strike mean for ANC-COSATU alliance?
COSATU, which has called for a national strike on October 7, is a traditional ally of the ruling African National Congress. The strike raises questions about the future of this alliance